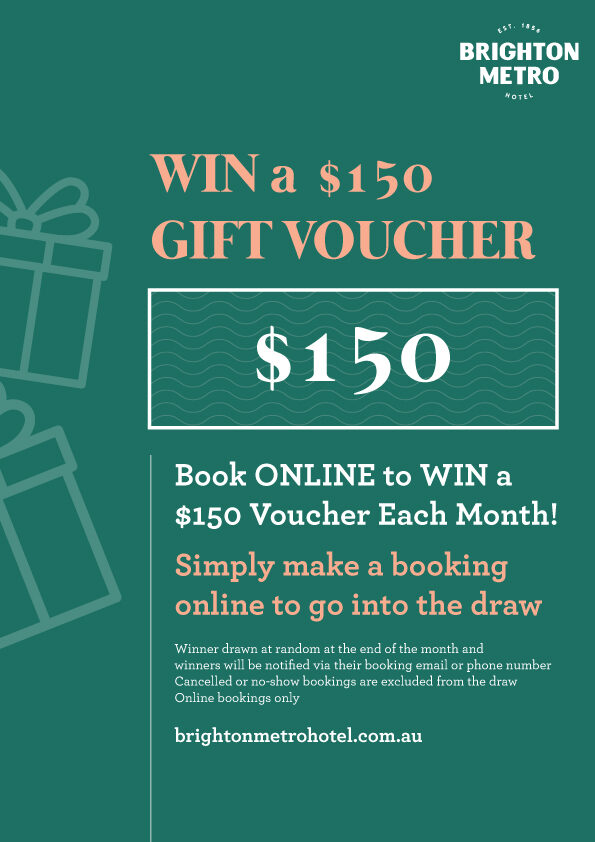 Win $150 Voucher
Every month
Book ONLINE to WIN a $150 Voucher Each Month at Brighton Metro Hotel!
It's so simple, so why not & be rewarded?
Here's how it works:
1. Book your reservation online at Brighton Metro Hotel.
2. You'll automatically be entered into our monthly draw to WIN a $150 voucher.
3. The winner will be drawn at random at the end of the month and will be notified via their booking email or phone number.
Please note that cancelled or no-show bookings are excluded from the draw.
Don't miss out on this exciting opportunity and BOOK NOW – it's available online only!
10% surcharge will apply on public holidays.