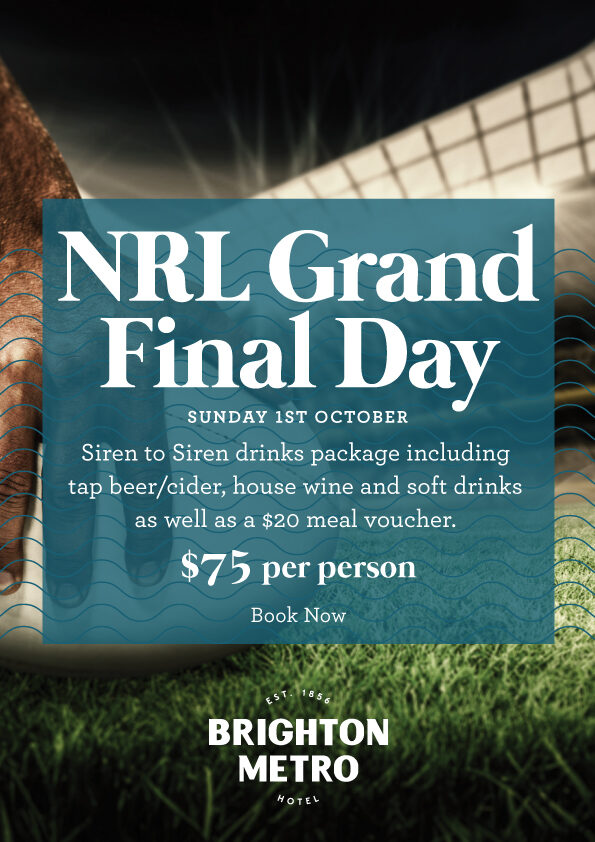 NRL Grand Final
Sunday, 1st October
Immerse yourself in the ultimate NRL Grand Final Day experience with our Siren to Siren package!
Indulge in an array of refreshments, including a selection of tap beers, ciders, house wines, and soft drinks.
As an added bonus, enjoy a complimentary $20 dining voucher to delight your palate.
Reserve your spot today at just $75 per person!
10% surcharge will apply on public holidays.